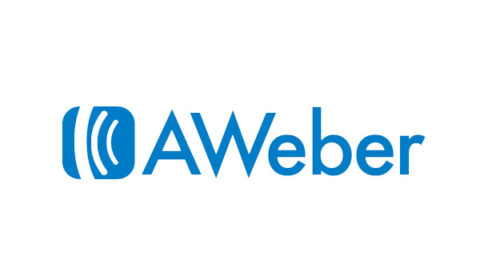 Get 30% Discount on AWeber Email Marketing
Deal Activated, no coupon code required!
Expires: N/A
Submitted: 3 years ago
Mail and Marketing Synergy : An AWeber review
There is a popular notion among the business speakers and experts that which goes something like this :
"A business firm can not function without marketing"
This is a true notion if you think long enough. Marketing is concerned with making a product marketable or sellable. It involves the functions of product development, market research, promotions, auxiliary activities and any work that involves making sure the product reaches the customer.
Email Marketing rises
The adoption of the internet technologies have made the work of marketing so much more productive and lively. There are more opportunities for marketing a product or service than ever before. WIth the rise of digital marketing practices, we are advancing more and more towards the combination of physical and digital.
Email marketing is one such important cog in the wheel of digital marketing. The Email has become as important as the home address of an office. In more ways than one the email interaction is much more than physical interaction. Email marketing lets you reach customers with more individual focus with far reaching results. But we need competent email marketing services to pull off the best possible results for our businesses.
So we will talk about the AWeber email marketing service today. We will see its features, pricing and compare with similar services to get a good idea for you to avail for good email marketing services.
AWeber Overview
As mentioned above AWeber is an email marketing service. When you are sending mails to possible customers or current customers you need to frame the mails in various ways. Also there are many people to reach, and by many I mean to many to count or do manual mailing to. So to do these functions you have to have a service that can bulk and batch actions together and execute. AWeber does these and more to boot.
AWeber feature specifics
Email Newsletters
If you are a digital marketer chances are that your mailing list is a huge one. With subscriber counts rising, you can't simply thing of manually mailing all these places. AWeber lets you set up email templates to cater to your different subscriber base.
Drag and Drop Editor
For designing your mail content you can easily use the drag and drop editor to edit and tweak your mails. There are over 700 templates for drag and drop edits.
HTML templates
There are many web based HTML templates that you can get to design your mail and customize how they will look. There are customizable and professional looking templates for you to use for your email campaigns.
Email Automation
The mailing list of your services might be large. So you can automate your mailing process with AWeber. You can schedule your mails to go out at various times and with many templates available for you to tweak.
Tagging
Based on clicks and opens you can organize your mails to trigger automated mail campaigns. So adding tags can maximize your outputs for reach and ultimately conversions
AB testing
You can test campaigns on this testing service. You can gauge insights on how to approach your mail campaigns.
Autoresponder
If you want mail based replies or you need to respond to queries from your subscribers and customers then you can engage the autoresponder system to respond to your mails according to the received mails.
RSS to mail
If you have blog posts for engagement needs then you can automate the process of turning your blog posts into emails to be sent to your customers.
Integrations
There are many online tools for SEO, analytics and so on that you might use to get insights. AWeber provides support for most of these tools. You can get data and usability in many ways to get better results.
Sign up Forms
In response to your mails, you might want your responders to sign up to your services or offerings. AWeber lets you customize and create sign up forms on the go. You can use these from the AWeber environment very easily.
Email API
There are many third party integrations with your email marketing operations, like plugins. WordPress sites mainly has these in bulk. You can set up AWeber WordPress plugin integration and more third party connections with the API.
Mobile Apps
There is also support on the mobile platform. You can download apps from Google Play Store and iTunes for email stats, in Android and iOS devices respectively.
Email Tracking
You can track and measure how you are performing on the multiple campaigns. You can also see if the mails have been sent properly or not.
AWeber Pricing
AWeber has 4 pricing plans currently and you can get all the features in every pricing plan.
0-500 subscribers : $19/per month
501-2500 subscribers : $29/per month
2501-5000 Subscribers : $49/per month
5001-10000 subscribers : $69/per month
10000-25000 subscribers : $149/per month
Exceptions are there when you can use AWeber promo codes and coupon codes to get a discount on these services.
Comparisons
AWeber vs Mailchimp
These both services are quite similar. Mailchimp does have free service options but with much less features. On the other hand you can get all the features in all of the pricing plans. Also Mailchimp premium services are quite expensive compared to AWeber.
AWeber vs Getresponse
In regards to getresponse, AWeber is ahead with its service variety. Getresponse doesn't have as many features as AWeber and has almost similar types of solutions in some. Although there are some cheaper pricing in Getresponse. It is up to you to decide.
AWeber FAQ
What is AWeber?
AWeber is an email marketing management system. It has many email templates, HTML templates and email automation services so that email marketing work is easier.
What are the key features of AWeber?
The key features of AWeber are Email newsletters, Email automation, tagging support, Email tracking, RSS to email, analytics support as well. There are also sign up forms, AMP support and others.
Does AWeber provide automation services?
AWeber lets you automate your mailing services. You can make email templates with AWeber and automate your mails to be sent out at once with minimal effort. You can also schedule your mails to be sent according to your preferred time with the automation service.
Do I need AWeber login to buy services?
You can browse through the AWeber website to see the features and the pricing plans of the services, you would not need any login. But if you want to purchase the services then you need to sign up and login to proceed to checkout.
What is the AWeber autoresponder?
AWeber autoresponder is a part of the whole service from AWeber email marketing services. If you have mails or services set up that your subscribers or other people might give you a mail, then you can set up the autoresponder to send replies to those mails automatically.
Is there any HTML template in AWeber?
There are HTML templates is AWeber so you can customize the mails you send out from the code level.
How many templates are there in AWeber?
There are 700 email templates from which you can craft email newsletter to send to the subscribers.
Are there AB testing features in AWeber?
There are AB testing or split testing options in AWeber. You can test two campaigns with the split tester. From there you can see which campaign will suit your needs best. From there you can take campaign decisions.
Can I track emails with AWeber?
You can use email tracking in AWeber. This is to find out your reach and also to ensure if your mails are sent and opened or not. You can also find lead based data in your AWeber service.
Are there any form making features in AWeber?
There is an option in AWeber that lets you make sign up forms. If your mails need sign up forms to subscribe or buy the services you can craft sign up forms with AWeber.
Is there an AWeber mobile app?
There is an AWeber app. This app lets you check the email stats of your campaigns. This app is available for Android and iOS devices in Google Play store and iTunes respectively.
Is there AWeber WordPress support?
AWeber is supported with all types of web platforms. WordPress support is also present. The email API enables third party integration. So that also enables support for WordPress websites as well.
What are the AWeber pricing plans?
AWeber has 4 pricing plans. Customers can get all the features in every pricing plan.
0-500 subscribers $19/per month, 501-2500 subscribers $29/per month, 2501-5000 Subscribers $49/per month, 5001-10000 subscribers $69/per month
Is there an AWeber free trial?
There is a 30 day free trial for new customers in AWeber. If you sign up and avail for the services you can try out the services for free. You will be billed from the following month.
Are there AWeber promo codes and offers?
There are AWeber promo codes on Black Friday, Cyber Monday, Christmas and New Year sales. But also there are flash sales AWeber coupon codes on offer as well.
AWeber vs Mailchimp which one should i choose?
AWeber and Mailchimp almost offer the same type of services but mailchimp has a free service plan with very minimal features. With AWeber you can get all the features for the in every pricing plans. Premium services are very expensive in mailchimp in comparison with AWeber.
AWeber vs Getresponse, Which is better?
AWeber is a better option than Getresponse as they have much more features for email marketing. But Getresponse does have very cheap pricing plans.