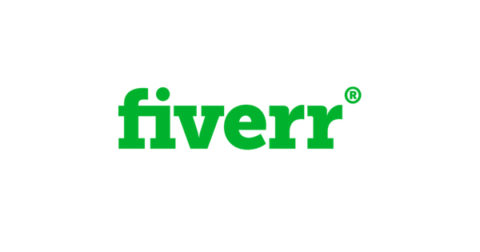 Get 20% off your first order!
Copy this code and use at checkout
Expires: N/A
Submitted: 4 years ago
There're no talks of contracts and interview, no waiting around for work to be done, it's just a quick and easy process of selling or buying gigs. Prices are set to $5 per gig though you can now customize or offer your gigs in various amount. Fiverr's slogan is "Buy. Sell. Have Fun." and this brought out some funny gigs too like "I will call you and say I Love you" but mostly you'll find some serious gigs that will help you out on your business needs.
It's not impossible that you find out a seller on Fiverr and go on to build up a solid business relationship or even a joint venture you can not say. This marketplace is this much interesting.
In Fiverr, both sellers and buyers have to pay commissions to Fiverr. For sellers, it's 20% of the revenue along with 2% processing fee at the time of withdrawals. For buyers processing fee is $1 for purchase under and including $20 and for purchase over $20 processing fee is 5%.
The support system of Fiverr is quite hard to find. You can hardly notice any support option from the Home page. You need to go to the "Blog and Forum" page to find "Customer Support" which is mostly knowledge base support system.
Pros and Cons of Fiverr
Pros
Quick and Easy buy-sell platform.
The wide range of services offered.
Ease of use.
Free to register.
Single account for buying and selling both.
Notification pop-ups to make sure you are on track
Cons
Due to pricing barriers, quality of gigs may vary.
Sellers usually earn less.
Not that much of good customer support facility.