Unpopular Happy Addons Coupons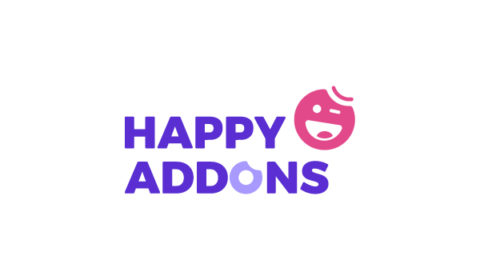 Enjoy a straight 40% OFF on any plan of this unique & powerful Elementor addon.
Copy this code and use at checkout
Expires: N/A
Submitted: 3 years ago
With many theme-stores, digital markets and communities we have at our disposal, we can easily prop up the compelling user experience for users. But we have to pick and choose our options carefully. There are many traps behind free and cheap themes and widgets. So you need to sift through the best options and have an informed opinion regarding the components you choose for your website. Elementor is one WordPress plugin that lets you customize and shape the website to give proper user experience to the users and visitors of the website. There are quite a few resource sites you can find your gadgets for the Elementor. Happy Addons is one of them. Today we will talk about the many types of features and services Happy Addons can provide.
Happy Addons Offerings
As mentioned above Happy Addons represents a number of interactive options for your website. Most of these centre around many types of widgets. These widgets can greatly impact your overall site experience. There are certain types of widgets and addon features that Happy Addons focuses on. These features constitute the main points of offerings for Happy Addons.
Preset
Elementor helps you make a professional-looking website with drag and drop features. But its quite problematic to make a professional-looking website with a limited time span. So, Happy Addons has a host of options for your website to add presets for your site easily with many presets of the site. You can easily place and get great utility out of these presets.
Cross-Domain Copy Paste
You might have multiple websites that you are working with. So it may be an option to use elements from one website onto the other. But getting elements cross-domain might be a hassle. So Happy Addons gives you the option of copy and paste elements from one domain to the other quite easily.
Unlimited Section Nesting
A website can have a wide variety of content. These contents might be of one category but within various subcategories. So you might need to create a divided nested section under a large category. This is possible using the Happy Addons Nested Section. You can nest sections under a large group of sections quite easily.
Live Copy
Web developers and practitioners all depend on templates. The templates one likes can be a model for other websites they want to build in the future. This means that you have to see and copy the elements part by part. But that hard work is reduced with Live copy. With Happy Addons, you can easily copy a site and create a demo within minutes.
Floating Effect
Animations are quite the fad of current web experience. You can see great animations on many of the websites that you see online. These animations are related to the CSS code. But CSS codes are quite problematic if you are a non-coder. But with Happy Addons, you can easily get the floating effect animation in your site elements.
Widgets and other services
In Happy Addons, you can find a whole range of options to make your site more interactive. There are a plethora of widgets from which you can choose from. There are Cards, infobox, Icon Box, Skill bars, Review, image compares and many other options.
Happy Addons Pricing
There are three pricing plans for Happy Addons. The basic plan which has all the widgets and features is worth $29.25. The other two pricing factors have widgets and other options along with customer support and updates cost $64.97 and $134.19 respectively
| | | | |
| --- | --- | --- | --- |
| | Starter | Professional | Business |
| Annual | $39/1 Site | $89/5 Sites | $189/ 1000 Sites |
| Lifetime | $149/1 Site | $349/5 Sites | $549/ 1000 Sites |
Happy Addons Promo codes and coupons
Happy Addons promo codes are available throughout the year. You can get Happy Addons Coupon codes at Black Friday, Cyber Monday, Christmas and New Year sales.
FAQ
What is Happy Addons?
Happy Addons is a special service pack for Elementor Page builder and Plugin for building websites and customization. Happy Addons provide widgets and a special type of features to the website that can get make the site interactive and provide a great user experience.
What Kind of Widgets does Happy Addons provide?
There is a host of widgets that you can use with Happy Addons. These can make the website quite interactive. There are lots of widgets you can choose from including Cards, infobox, Icon Box, Skill bars, Review, image compares.
Does Happy Addons have any preset themes?
Happy Addons have a large amount of presets. Elementor page builder makes it quite easy to make websites. But with professional designs, it gets quite problematic to get great design options. That is why there are presets for these for you to work with. Crafting professional looks for your site.
What are Happy Addons Cross-Domain Copy Paste?
You might want to use some designs from one of your websites to another one. But it is time-consuming and hard work. So Happy Addons has an option to make sure that you can copy presets of designs of one of your websites to another one of your sites. This is called Cross-Domain Copy paste.
Is CSS transform Available in Happy Addons?
CSS is used to style your website and give it visual characteristics. This is true for WordPress sites as well. CSS transform lets you get great animations and transformations for your website. Happy Addons lets you use CSS transforms on the widgets and other aspects as well.
How many Line Icons are there in Happy Addons?
Along with widgets and add-ons, Happy Addons also has a ton of special types of web-based components. There are interactive Line Icons in Happy Addons. There over 500+ line icons currently in Happy Addons.
Is Happy Addons free?
Happy Addons is mainly an Elementor toolbox of sorts that you can use to make your WordPress website very interactive. Happy Addons is mostly a premium site with some free features included.
Is there a Happy Addons Promo Code?
Happy Addons Promo codes are available at many sales promotion events in the year. It also offers Happy Addons Coupon Codes on Black Friday, Cyber Monday, Christmas and New Year Sales.
Is there a Happy Addons Affiliate program?
Happy Addons has an Affiliate program. You can sign up as an Affiliate and get great commissions on the sales that happen through your affiliate link. You can earn a maximum of $110 per referral.