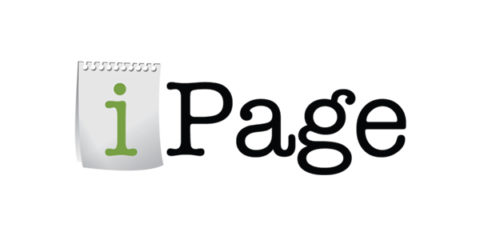 Get 75% discount today with a FREE domain at iPage
Deal Activated, no coupon code required!
Enjoy 75% discount today with a FREE domain at iPage
√ FREE domain registration
√ 1,000s of free templates
√ FREE email address
√ FREE drag and drop site builder
√ FREE marketing tools
√ 30-day money back guarantee
Expires: N/A
Submitted: 5 years ago
The iPage brand is owned by the Endurance Internationa Group or EIG, a company that owns some of the biggest names in the hosting industry namely BlueHost and Hostgator. Currently, EIG claimed that more than 5.5 million subscribers globally are being served by their cloud-based platform.
iPage Features
Free domain with each purchase.
Unlimited emails with spam management.
Unlimited Storage.
Unlimited databases.
Unlimited domain and users.
Custom vDeck Control panel.
Eco-friendly green energy powered.
Free site building tool.
Spam and malware scan on daily basis.
Scalable bandwidth.
Easy package installer.
99.9% uptime guarantee.
30-days money back guarantee.
Let's take a look at the iPage Plans and their pricing,
Essential iPage Shared Hosting Plan : This shared hosting plan includes unlimited storage, unlimited data transfer, unlimited MySQL database, customizable E-mail spam filters, vDeck control panel. And this plan starts at USD 1.99 per month.
iPage VPS Hosting Plans : VPS hosting plans are categorized into three plans: Basic, Business, and Optimum. The Basic VPS features 1 core CPU, 1 GB of RAM, 40 GB of storage, 1 TB of bandwidth and 1 IP address. This plan starts at just USD 19.99 per month. The Business VPS features 2 core CPU, 4 GB of RAM, 90 GB of storage, 3 TB of bandwidth, 2 IP addresses and this plan starts at just USD 47.99 per month. The Optimum VPS features 4 core CPU, 8 GB of RAM, 120 GB of storage, 4 TB of bandwidth, 2 IP addresses and this plan starts just at USD 79.99 per month.
Let's see the Pros and Cons of iPage
iPage Pros
Ultra cheap and cost effective hosting service provider for both long and short terms.
Free one-year domain for all new purchase.
Ease of use even for a beginner.
Flexibility to upgrade anytime.
Top of the line Live Chat Support
Quite good billing practices
iPage Cons
Server speed test varied from different speed testers.
At renewal price just jumps insanely $8.99/month.
Unlimited hosting but there are some other constraints that limit it.
Site migration costs.
Servers are only in the US.
Knowledgebase Support lacks helpful resources.
iPage Bonus or additional features
USD 100 worth of Google AdWords credit
USD 25 worth of Bing/Yahoo credit
USD 50 worth of Facebook credit.
Free Yellowpages.com listing.
Free credits for marketing and SEO.
Site authentication seal
Domain privacy.
iPage Discounts & Promo Codes
iPage Offers some of the promotional discounts to their existence and new customers. Usually, entrepreneur, Blogger or small businessman owner chose iPage hosting for starting their website with a small budget.
iPage Coupons Code
For beginners and money savers it's hard to look away from the iPage's low price tag. A 99.95% uptime, 30-days money back guarantee and ease of starting is quite a bargain than other web hosting service providers. With Offertail.Com, you save some extra buck on your purchase. We have the most recent and valid iPage Coupon codes and Promo codes from iPage at your disposal. All these coupons and promos are 100% handpicked and checked to work perfectly.
iPage FAQ
What is iPage?
iPage is a web hosting and domain providing service. It provides very convenient solutions in terms of shared hosting domains and also WordPress based hosting.
What type of services does iPage have?
iPage has mainly 3 types of services. A shared web hosting service, Domains and WordPress managed hosting. It also has site builders with which you can make your website. It also has other features like security, adwords support etc. as add on to services.
Is there a control panel in iPage hosting?
There is a customizable control panel in iPage. You can control the backend of data flow and other admin based functions with the control panel.
Is domain free in iPage?
There is domain service in iPage. It usually is a paid premium service. But if you sign up for the first time, you will have free domain name registration for one year. Afterwards the usual rates are going to be charged.
Are there site building tools on iPage?
There are site building tools on iPage. The tools are the iPage site builder which can make 6 page sites, Mobile Optimized Site Builder, 1 click WordPress installer, many templates to work with, support for major content management systems, Photo galleries and forums.
What type of control panel is there in iPage?
The type of control panel in iPage is vDeck.
What are the core features of iPage hosting?
The core features of iPage hosting services are unlimited disk space, scalable bandwidth, unlimited domain names, support for MySQL databases, free domain registration for 1 year and free ssl certificate.
Are there iPage templates for sites?
In the site builder there are a number of templates for designing your site. There are over 1000 templates you can use to make your site with the iPage site builder.
Is there an iPage live chat?
There is an iPage live chat. You can locate it on the upper right corner of the website in small anchor text. You can click on it and it will open a live chat option on the site where you can present your queries and also get solutions to problems.
What extra benefits are there in iPage?
There are some added extra benefits with iPage hosting. They are $100 Google Adwords offer, free sitelock security tools, $100 bing ad credits and free WordPress site building tools.
Is there an iPage money back guarantee?
There is a money back guarantee in iPage. You can use iPage products and if you do not like the services you can get your money back. But you have to notify within 30 days of purchase of services.
Is there an iPage affiliate program?
There is an iPage affiliate program. You can sign up as an affiliate from the website and you can get your referral link. You can use promotional tools to promote the products and there are unlimited referrals. You can earn up to $150 from sales.
Are there iPage coupon codes?
There are iPage coupon codes which are offered for site centric sales promotions. You can also get iPage promo codes on Black Friday, Cyber Monday, Christmas and New year sales.
Do i need iPage login to buy services?
You can browse the iPage website to checkout the products and features of iPage products. But in order to buy services you need to login to your iPage account.
How can I access iPage webmail login?
The iPage webmail login can be accessed in the following process
Go to site > on the top right corner click login > in the other panel there is webmail login > Type in credentials > login