Get any Theme or Plugin for only 19$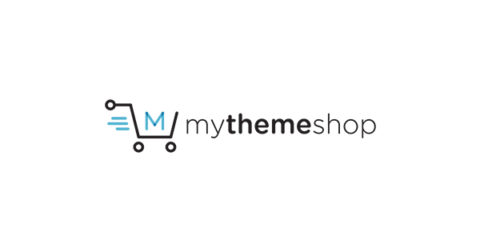 Get any Theme or Plugin for only 19$ at MyThemeShop
Copy this code and use at checkout
Get any Theme or Plugin for only 19$
Expires: N/A
Submitted: 4 years ago
MyThemeShop's Latest Offer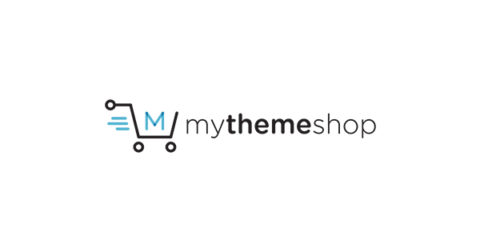 Get MyThemeShop's Latest Offers From Here
Deal Activated, no coupon code required!
MyThemeShop's Latest Offer
Expires: N/A
Submitted: 4 years ago
Your sites can now be premium with Mythemeshop. Mythemeshop has beautiful premium themes and plugins for great functionality. It also has an all encompassing SEO analytics tool called RankMath. You can also get free themes on mythemeshop.
MyThemeShop Coupon, Promo & Discount Code
After several years in the arena, MyThemeShop is still giving hard competitions to the competitors with more than hundreds of themes and plugins. As well as they have an amazing 415K satisfied customers using their themes and plugins in more than million sites.
The main motto of MyThemeShop is to create faster loading themes and plugins for WordPress platform to help you out on ranking your site higher in the search engines' results, as one of the most important ranking factors in different search engines is speed.
MyThemeShop offers a collection of their free WordPress themes and plugins to people whoever wants to join their Free Membership Club. You can see it as a trial offer of the best they can provide you as a premium user. All of their themes and plugins will be available to you when you'll decide to take their Extended Membership. Besides this, they also have the option to buy themes and plugins individually with support renewable facility after a year.
What MyThemeShop has to offer you?
Themes & Plugins
Currently, MyThemeShop has a library of a total of 121 premium and free themes and 32 premium and free plugins. From the start to the mid of 2018 they have released more than 25 new themes and plugins.
Here is an overview of their Top 5 Themes and Top 5 Plugins:
Top 5 Themes
Coupon – A highly versatile, highly customizable, super fast and stunning looking theme to create your own coupon site.
Sensational – A unique and outstanding theme to give your site an astonishing outlook.
Builders – One of the very best and highly customizable theme to design and develop your site related to construction, builder, and architecture related site.
MyBlog – A modern looking and fast loading theme for professional bloggers.
WooShop – A WooCommerce theme built with passion, style and loaded with useful features.
Along with these, there are several stunning looking, highly customizable and fast loading themes in MyThemeShop library like Schema, Crypto, Ad-Sense, Writer, Newspaper, SocialNow, PointPro, MoneyFlow and many more to satisfy your need.
Top 5 Plugins
URL Shortener Pro – Want to create friendly short URLs and keep your affiliate link hidden? Here's one of the very best URL shortener plugin for you.
WP Quiz – Make and share quizzes with your visitor and keep them engaged in a fun mood.
WP in Post Ads – Add your affiliate or third party ads inline with your content to boost engagement and revenue.
WP Tab Widget Pro – Display your content in your widget area arranged by tabs.
Content Locker – Get your visitors to "UNLOCK" your content through Like, Share, Subscribe, Follow, Tweet and many more. Enhance your social appearance and engagement.
Along with these there are several useful, highly customizable and fast working plugins in MyThemeShop library like: WP Review Pro, WP Subscribe Pro, WP Mega Menu, My WP Back-up Pro, WP Testimonial, WP Google Translate, WP Real Estate Pro, WP Shortcode Pro, and many more tailor-made to satisfy your need.
Pricing
For Extended Membership, you have to pay USD 19 per month. Which will give you access to the following services:
Full access to MyThemeShop's theme and plugin library
Downloadable PSDs
Full access to all upcoming new products
24/7 Priority support for clients and projects
For Single Product purchase, you'll be charged from USD 29 to USD 59 according to the product you are purchasing. And if you want extended support and updates after one year of purchase you'll have to pay USD 19 per year. This plan includes the below facilities:
Full access to free themes and plugins
Full access to individually purchased themes and/or plugins
24/7 Priority Customer Support.
For Free Membership, you don't need to pay anything. You'll just have the access to the free themes and plugins.
While being on MyThemeShop's Extended Membership plan you'll have access to a large selection of products, offering a huge number of choices to make from their vast theme and plugins library to address your need.
Along with this the Extended Membership plan also offers a quite competitive value for money if you are using more than one theme form their theme and plugin library. And also the video tutorials available for this plan are quite useful and of high quality.
But you can always make a single purchase.
Here in Offertail.Com, we are trying to help you out on saving more. Though the MyThemeShop's pricing is quite competitive, we can also help you here to save some more of your money. We have the most recent, updated and valid Coupons, Offers and deals from MyThemeShop's for you. All these Coupons, Offers, Promo Codes, and Deals are handpicked and validated by a highly efficient and reliable team.
How you'll get the benefits of MyThemeShop Coupons from Offertail.com
Offertail.Com's exclusive coupons of MyThemeShop let you pay less still having access to all the services provided by MyThemeShop. MyThemeShop runs various campaigns on Black Friday, Christmas, Cyber Monday and many other special occasions. Here's how you can avail those from Offertail.com and use them in MyThemeShop's website.
After joining and other procedures you'll be directed to payment module, where you'll have to provide your payment info. On that, you'll find options to add promo code or coupon codes to save more. There you'll use the code you retrieved from Offertail.com. And voila! You are now able to save some more money.
MythemeShop FAQ
What is MythemeShop?
Mythemeshop is an online shop or marketplace for WordPress themes and plugins. It has themes and plugins for different type of sites and also has a specialized SEO plugin called RankMath that lets you see your SEO based analytics.
What kind of products are there in mythemeshop?
There are mainly WordPress themes and plugins in Mythemeshop. There is also a specialized SEO plugin called RankMath for SEO analytics and insights as well in Mythemeshop.
What type of themes are there in Mythemeshop?
There are many themes in Mythemeshop for various types of websites. There are themes concerning : Blog, Business, Ecommerce, Magazine. There are also multipurpose themes for multiple use and also free themes. There are currently 84 themes in Mythemeshop.
What type of plugins are there in Mythemeshop?
Various plugins for various functions can be found in Mythemeshop. Main types are : Add ons, Functionality based and also widgets on your website. There are also free plugins in Mythemeshop. Currently there are 33 plugins in Mythemeshop.
What is the mythemeshop SEO plugin?
There is a special SEO based plugin on mythemeshop. It can help you optimize your web page in an SEO friendly way, so that you can achieve higher ranking in google serps for your web page.
How many themes and plugins are there is mythemeshop?
There are currently 84 themes and 33 plugins in Mythemeshop.
What are the Mythemeshop pricing plans?
Mythemeshop has 3 pricing plans. The first one is for the free themes. It doesn't cost anything but your get access to only 16 free themes and 9 plugins with minimal support. The single products cost around $29-$35. But you can access all the products and all the features with an extended subscription worth $8.29/month
Does Mythemeshop have free themes?
There are free themes in Mythemeshop. There are 16 free themes for different usage and easy to use features. But you can gain access to most of the themes with the extended membership.
Is there a mythemeshop affiliate program?
You can be a part of the mythemeshop affiliate program by signing up as an affiliate. You can generate your own custom links and promote mythemeshop products. Mythemeshop offers up to 55% commission on affiliate sales.
Are there mythemeshop ecommerce WordPress themes?
There are ecommerce based themes for ecommerce sites in mythemeshop. There are also woocommerce themes and plugins also available in mythemeshop.
Are there any Mythemeshop discount codes?
Mythemeshop gives discount offers, promo codes and coupon codes on many occasions like Black Friday, Cyber Monday, Christmas and New Year sales. There are also sitewide Mythemeshop coupon codes for discounts on products at special sales promotions.