Download all free and premium wedevs plugin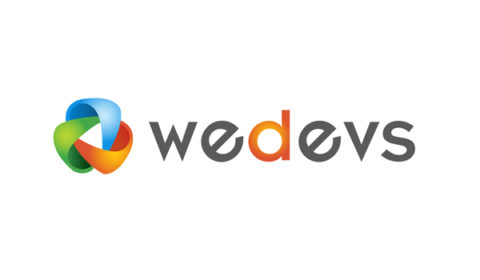 Download all free and premium wedevs plugin
Deal Activated, no coupon code required!
Download all free and premium wedevs plugin
Expires: N/A
Submitted: 6 years ago
They are now one of the best WordPress theme and plugin development company from Bangladesh. Their main goal is to deliver high quality and scalable application using WordPress at an affordable price. Their plugins are developed for individuals and companies having e-commerce business, project management solution, enterprise solution, webERP solution, medical application and many more. All of their products are very user friendly and easy to use even for the beginner.
Here are the top 5 products which are dominating all over the local and international market.

| Sl. No | Name of Products | Details of Product | Price/ Year |
| --- | --- | --- | --- |
| 1 | Dokan WooCommerce Conversion Tracking Meetup | It enables you to build multi-seller or multi-vendor e-commerce solution with WordPress. | $1.00 |
| 2 | WP Project Manager | WP Project Manager is web based project management software for WordPress. It has frontend feature, file sharing, task list, calendar, milestone, private messaging option. | $79.00 |
| 3 | WP SMS Verification | If you are tired of fighting with spam then Install this plugin to stop spamming by verifying your users via SMS and restrict contents from non-verified users/sources. | $14.00 |
| 4 | WooCommerce Conversion Tracking | When you are integrating advertising campaigns, they provide various tracking codes (mainly JavaScript) to insert them various pages | $49.00 |
| 5 | Meetup | You can create one or several local meetup events. You can add/delete the number of seats, speaker lists with their topic. | FREE |
If you want to know about the credibility of the Wedevs in the market then the following data will help you to understand the market strength of them and their products. So if you are interested then you can easily relay on them.
Here are the details of some of the products which are very unique in nature and trusted by the people worldwide.
How to use dokan plugin?
Dokan review: A Complete WordPress Multivendor Plugin Solution for e-Commerce
It is online a marketplace which manages everything on its own. Dokan multivendor plugin is a world class plugin and its user interface makes everything very easy to manage. Beside that dokan pricing is very much affordable to the customer. As this is a popular plugin in WordPress people know this plugin as dokan woocommerce multi-vendor plugin. Here are some data which are shows the credibility of this plugin.
10,000+Downloads
in High Performing Marketplaces Worldwide
172,178
Free Downloads
99%
Customer Satisfaction
60%
Less Cost
Dokan WordPress plugin free download is strictly prohibited because those plugins may have a bug or contain malware which can harm your database as well as your website. So, we suggest you purchase this plugin from the official website of wedevs. If you cannot use the main version of Dokan plugin then you can use dokan lite version for use.
Key Features of Dokan Multivendor
In dokan vendors manages everything on its own with dashboard.
Dokan is compatible with any WooThemes
Easy to use design
The best storefront and marketplace experience
Hundreds of Gateways
Based on WooCommerce and Powered by WordPress
Detailed Reports and Statements
Multiple product types and Flexible Shipping Rates
The Most Detailed DOCS
Get Started with Dokan to get the best experience from multi-vendor marketplace with best features from the industry at a reasonable price.
Overview of WordPress Project Manager
Efficient team collaboration with this project manager which has the best tracking tools included.The following data is also stands for the quality of the product of wedevs.
Trusted by
4000+
high performing team worldwide
155382
Downloads
4000+
Active Installs
4500+
Paid Users
Key Features WordPress Project Manager:
Web-based Task Tracking system
Team member collaboration
Advanced Reporting system
Team member activities monitoring
Group Discussion
To do list
Setting Milestones
Categorized team management
Manage Files
Overview of WordPress ERP
A web-based ERP system which helps you to manage your business all your own without the help of others.
Trusted by
9000+
Businesses over
160 Countries
20+
Languages
Key Features of WordPress ERP:
Free & Open Source
24/7 Customer Support
Empower Your Workforce with HR Manager
Everybody Gets a Dashboard
Complete Leave Management
Human Resource Reports
Nurture Your Customers
Using Advanced CRM
Complete Customer Management
Prepare for Follow Ups
Build Relationships with Companies
Accounting For All The Non-Accountants
Speedy Stats
Make Payments Easy
Handy Accounting Reports
Integrated Project Management System
Bird's Eye View with Calendar
Privacy in Everything
Totally synced with ERP
Overview of WordPress SMS Verification
This a fresh and secured sms service system created for wordpress
which make your business easier.
KeyFeaturesof WordPress SMS Verification:
Verify Users While Signing Up to WordPress.
Verify Users While Commenting.
Customizable Sender and Message Body with special Code.
Customized Error Messages for User on Browser.
SMS Throttle helps you from losing SMS credits.
They have four Famous SMS Gateway Integration available (Twilio,
Nexmo, Clickatel, SMS Global)
Gateway Switcher for easy management.
If you would like to use this themems and plugin then you must pay a small amount of money which is very negligible according to the market competition. If you look at market to get these types of quality products you need to pay a lot what wedevs charges to its customers. The dokan plugin which they are providing is now one of the world best wordpress system available. Though they are providing these quality products at a reasonable price but wedeves offers promo code and discount offer at different occasions.
One of their latest promotions was 30% discount on all weDevs products. The code was "newyear2019" which is validated until 1 January, 2019. You will find different types of weDevs coupon code and promo code to save your pocket. Always keep an eye on those. If you don't get anything even though you searched for that comment us in our comment box so that we can help you out to get hose discounts.WeDevs generally provides these discounts on March at Company's Birthday, Eids, Halloween, Black Friday, Cyber Monday and Christmas times.
Wedevs Coupon, Discount, Offers, Discount & deals
wedevs coupon code is available to save people's money. The main reason to provide coupon code is people can purchase more things in an affordable price. wedevs promo codes is available all the year long. If you need to get these codes to visit our wedevs store to get you coupon code now. wedevs dokan coupon is very much popular among the people. The reason behind this is very simple.
As dokan plugin is the most popular product of wedevs. People are searching discount of this plugin mopre than the others. wedevs deals code is available on special occasions in the years. Wedevs deals code is something like buy one get one free or flat discount on the price. If you want to save money to purchase any product from wedevs then wedevs discount coupon will help you about that. Wedevs discount codes are very easy to use.
Wedeves discount code is available in our wedevs store. Dokan plugin is the best products among the products of wedevs. Dokan deals code is used for purchase dokan plugin from their store.dokan store coupon and dokan plugin coupon both are an actually same coupon. Wedevs offers a number of discount on a special occasion like black Friday, charismas, new year etc. Wedevs discount coupon is as same as wedevs coupon code. So the usability of these two things is same. Wedevs project manager is another state of the art product of wedevs.
You can manage any of your projects professionally by using this project manager tool. Wedevs promo code can be only used at the time of checkout. You can simply paste the code in the apply code option to get a discount. You may find wedevs dokan plugin offer in their official website. By grabbing those special offers you can save more than ever.
weDevs FAQ
What is weDevs?
weDevs is the maker of many online tools to help small businesses. Their products include Dokan Multivendor Marketplace, WP user frontend, WP ERP, WC COnversion tracking and other tools for online small business owners.
What is weDevs Dokan?
weDevs Dokan is a multi vendor marketplace builder. You can build online marketplaces with many customization options. You can invite vendors to sell their products through Dokan's tools.
How does weDevs Dokan work?
You use Dokan to build your own online Multi vendor Marketplace. Dokan has special themes, templates and widgets to help you set up the online marketplace. You can earn through Dokan in this process.
Process: Install Dokan from weDevs > Build your customized marketplace > Invite vendors and brands to sell their products > Earn from sales commission.
Is there any web design based product at weDevs?
Web design is a very big term and has some conflicts about it's definition. But if you mean designing the look, feel and behavior of the website or the frontend part then there is the WP user frontend pro. This lets you design and customize the frontend of your wordpress site.
What is weDevs WP ERP?
weDevs ERP is an enterprise resource planning software for WordPress. This lets you track and control operations of various departments of your small to medium business venture. The departments currently supported by WP ERP are Accounting, HR, Customer Relationship Management and Project management.
What are weDevs Happy add-ons?
weDev Happy add-ons are widgets developed for the WordPress page builder called elementor. The major types of widgets available on Happy add-ons are
Cards
Info Boxes
Icon Box
Skill Bar
Review
Image Compare
Gradient Heading
Team member
Dual Button
Sliders
Image carousel
Flip Box
Is there any project management tool in weDevs?
There is a project management tool for WordPress sites called WP project manager Pro in weDevs. This lets you manage your projects from the wordpress dashboards. The principal functions of the project management available are
Resource Planning
Tracking tasks
Time and deadline management
Advanced time tracking
Team management
Advanced reports
Is there any tool for tracking conversions for Woocommerce in weDevs?
There is a tool for tracking conversions for woocommerce in weDevs called C Conversion Tracking Pro. This helps you keep track of sales data or if any conversions are happening on the woocommerce site.
What is weForms?
weForms is an online form builder from weDevs. There are a lot of themes and widgets with which you can customize your online forms.
What is wePos?
wePos is a plugin for point of sales functions made by weDevs. This is a plugin to make transactions or orders. Through these sites can take online orders and also track inventory of the woocommerce sites.
What is weDocs?
weDOcs is a documentation tool for wordpress. It organizes the documentation of web products in a nice way. It has documentation and github support onboard.
Is there any app for message verification for WordPress in weDevs?
There is a message verification plugin for wordpress sites on weDevs called WP SMS verification. It limits and filters spam messages using SMS verification.
What is weDevs Advanced search widgets?
There is an advanced search widget for WordPress sites in weDevs. It can be used to analyze keyword taxonomy and also can post meta key for the search plugin.
What is weDevs meetup?
Meetup is a plugin from weDevs which lets you manage local meetings. Through this plugin you can facilitate seat bookings and also assign speakers and other parts of a meetup form wordpress. You can also upload pictures in the gallery.
Is there a plugin for facebook groups in weDevs?
There is a special facebook group to WordPress plugin available from weDevs. This lets you post public posts to your WordPress sites. It can scheduled to publish your posts every half an hour. There is no chance of post duplication and it runs on the WordPress platform very well.
What is weDevs bbPress reports?
bbPress reports is a plugin that allows giving customer support from WordPress sites. You can also overview teams. Get statistics and track performance on bbReports.
Is there an affiliate program for weDevs?
There is an affiliate program from weDevs. This lets you earn money through referral programs. You can promote weDevs products through blog posts, shares and purchases through your referral link will generate commission revenue for you. You can earn up to $200 from the referral program.