Newest Black Friday Offers Coupons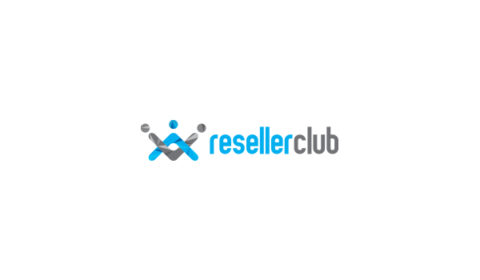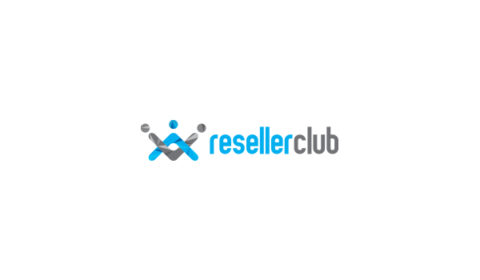 Upto 60% Off on Reseller Hosting
Deal Activated, no coupon code required!
Expires: N/A
Submitted: 2 years ago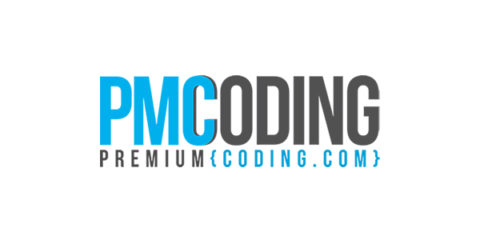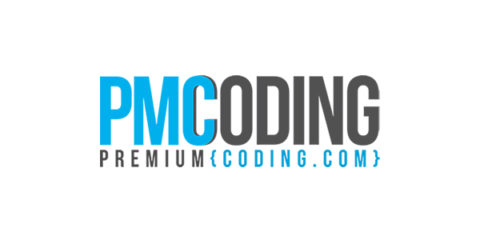 50% Discount on ALL Themes
Copy this code and use at checkout
Expires: N/A
Submitted: 2 years ago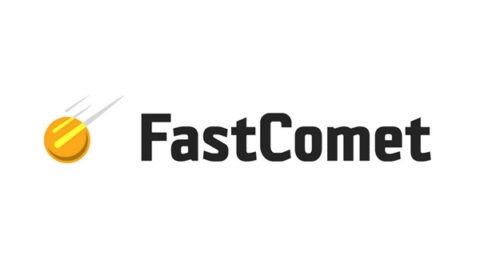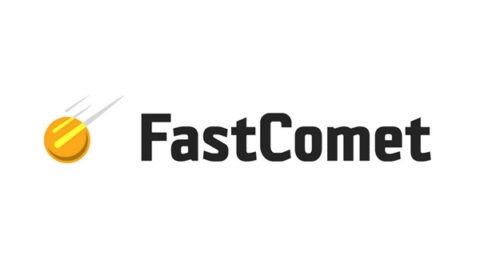 Upgrade to a Higher level plan with 20% discount
Copy this code and use at checkout
Expires: N/A
Submitted: 2 years ago
Grab Black Friday Offers, Coupons, Deals & Promos
Black Friday has become one of the most recognized dates for shoppers online and offline to get the best possible shopping offers. Traditionally Black Friday is observed in the United States. It is the Friday after Thanksgiving. In this day, businesses offer their products at very high discount rates and at very low price rates in sales form. This tradition has been adopted internationally across North America, Australia, Europe and even in Asia for great deals.
Best Black Friday Offers
Now we will look at offers from various types of services and product brands about the offers they provide on the occasion of Black Friday
Black Friday Domain and Hosting Offers
Hostinger Black Friday Offers
Hostinger is a domain and hosting service provider who are known for their well rationed shared, VPS and dedicated server services as well as providing great domain registration features. In 2019 Hostinger offers free domain and 98% off of their shared hosting services for Black Friday and this is a recognized trend for deals. Their lowest shared hosting offer was $0.80/month. You can find these offers in our stores as well.
A2 Hosting Black Friday Offers
A2 hosting is known for their great hardware backup with SSD provided web hosting, affordable price rates, site building tools and more. In the 2019 Black Friday sales A2 Hosting offers 67% off on their shared hosting with $1.98/month, You can get great A2 Hosting deals at our store as well.
Bluehost Black Friday Offers
Affordable shared hosting and WordPress managed hosting is a hallmark of Bluehost. This is why Bluehost is a very good service for domain and hosting. Bluehost provided 70% off on their hosting service on the 2019 Black Friday offers. You can find these and more on our store.
HostGator Black Friday Offers
Hostgator is one of the most advertised hosting services in the market and their services are good enough to justify this. They have shared, VPS and dedicated server with special WordPress related services. They provided 80% discount on their shared hosting plans. You can also get similar deals from our store for Hostgator.
Namecheap Black Friday Offers
Namecheap is a popular hosting and domain service. It provides very cheap plans for domain and hosting with shared, WordPress, VPS and Dedicated Server plans. There was a 98% discount on Namecheap services with $1.98/month plans on the 2019 shared hosting plans. Similar offers can be found on our site as well.
Fastcomet Black Friday Offers
Fastcomet is one of the best options for enterprise or heavy duty hosting services. It has fast servers and even faster uptime. They also have jacked up their service plans. They have very potently configured VPS and Dedicated Servers plans to provide great services. They also have a potent shared hosting plan. They provide great offers for Black Friday. In 2019 they Fastcomet gave 30% off on their plans with a shared hosting package of $2.95/month.
Alibaba Cloud Black Friday Offers
The Alibaba name is synonymous with great services with great prices. Alibaba Cloud solution provides cloud computing and cloud hosting solutions. These plans are affordable and potent in terms of service. Alibaba offers deals on services with discounts in the Black Friday Sales of 2019 that amounted to 65%. The lowest price being $0.99/month.
Porkbun Black Friday Offers
Porkbun is a very good option for domain registration, shared hosting, email hosting, SSL certificates and other services pertaining to websites. Porkbun provides the essentials in one place. They also provided great deals for domain hosting in Black Friday. Porkbun offers included domains at $1.99-$5 depending on the type of domains and other benefits.
DigitalOcean Black Friday Offers
Digital Ocean is one of the best options for hosting applications. They have cloud based deployment, storage, database and networking services that help with getting your app or software online and keep hosting your digital assets. DigitalOcean provides great discounts and deals on Black Friday as well. DigitalOcean offers and deals are found on their site at the time of Black Friday and you can see their offers.
Black Friday Ecommerce Offers
Alibaba Black Friday Offers
Alibaba has a very good reputation for bringing in great variety of products and the cheap rates they bring them at. Alibaba also provides great deals on their products. They provided discounts on many of their products in a range of 20% to 65% for Black Friday. Similar deals from Alibaba can be found on our store.
AliExpress Black Friday Offers
AliExpress is similar to Alibaba as they are under the same umbrella. Ali Express has many different categories like tech products, novelty items, appliances and many others. Ali Express provides similar discounts to Alibaba but also provides free shipping services for many products. You can also avail for products from our store..
Gearbest Black Friday Offers
Gearbest is a very recognizable online store for technology based items and has a vast array of brands. From mobiles to smartwatches to network gear to accessories, Gearbest has most of the bases covered. They also provide great deals on Black Friday with 20%-65% discounts on branded tech items.
Banggood Black Friday Offers
Banggood is also a very well equipped online store for Tech items. But they have also brought new categories such as home appliances into their product list. Bangood also provides great discount deals for Black Friday with many products having a 40% discount rate. You can find Banggood products and deals from our store.
Black Friday Online learning Platforms Offers
Udemy Black Friday Offers
Udemy is a very popular learning platform for users seeking expertise on various topics. Udemy is also known for providing great discounts on their courses. Udemy offers 95% off on all of their courses on Black Friday 2019 and similar trend is followed every year. You can find Udemy deals in our store.
Udacity Black Friday Offers
Udacity also provides great course and has affiliations with many big organizations like Google and Microsoft. They have courses on the most in-demand skills. They give many discount deals. In 2019 Udacity provided discount deals from 20%-40% varying on various deals. Udacity deals and more can be found in our store.
Black Friday Digital Marketing Tools Offers
SEMrush Black Friday Offers
SEMrush is one of the highest rated tools in SEO and digital marketing community with multiple tools for keywords, links, leads and Search engine marketing. They also provide deals on many of their paid and premium services. In 2019 they provided 50% off on all of their paid services. You can find SEmrush deals and more in our store.
Thirsty Affiliates Black Friday Offers
Thirsty Affiliates is a very good tool for affiliate marketers to manage affiliate link work. Thirsty Affiliates offers 30% discount on their pricing plans at Black friday 2019. You can find Thirsty Affiliate deals on our store.
Backupbuddy Black Friday Offers
BackupBuddy is a very good plugin for backing up important website data and restoring in case of a server crash, malware, hack attacks and more. In 2019 Black Friday BackupBuddy offers deals of 50% discount on their services. You can get BackupBuddy and other iThemes service deals in our store as well.
Blog2social Black Friday Offers
Blog2Social is a very useful WordPress plugin. It lets you integrate all of your social media accounts with your WordPress site and gets you to share, schedule and organize your posts in many of your social media profiles. Blog2Social also provides great offers for their services in Black Friday. Blog2Social provided a 20% discount on all of their services in 2019 and the trend usually is like this most years.
Pcloud Black Friday Offers
Pcloud is a very good option for your cloud solutions. You can store your images, video files, documents easily with great storage and security options. Pcloud provides great offers on Black Friday as well. In 2019 pCloud offers discount up to 75% for Black Friday deals.
Tubebuddy Black Friday Offers
Tubebuddy is an essential service for Youtubers. Youtube channels need lots of features in order to get the right amount of views and coverage. Tubebuddy has link, video editing, caption, thumbnail and other options to make your channel a success. Tubebuddy provided a 70% discount on their services in Black friday 2019.
Socialpilot Black Friday Offers
Socialpilot is a very good option for social media analytics. It lets you schedule your posts in the major social media networks and you can get analytics support. Socialpilot provides great offers on Black Friday. You can check out their offers for Black Friday in their site.
Keeper Security Black Friday Offers
Keeper security is a very potent option for your password and online information protection. You can safeguard your individual, family and businesses from getting hacked. Keeper Security provides great promo codes and offers on Black Friday. You can check out their site for Black Friday offers on their multiple services.
Black Friday Themes and Plugin store offers
Elegant Themes Black Friday Offers
Elegant themes provides great options for WordPress sites. It is the maker of the famous Divi tool that is used to design and configure great WordPress site designs. Elegant Themes provides multiple offers on their varied services on Black Friday. You can check out their discounts and offers at their site. In 2019 Elegant Themes gave 25% off on their services
iThemes Black Friday Offers
iThemes is quite a comprehensive site for WordPress components. They have great themes as well as great plugins for backup, security and data handling on their service list. They also offer great deals for Black Friday which offer great discounts for their services. You can check them out on their site. iThemes provided 35% off on their services.
Mojo marketplace Black Friday Offers
Mojo Marketplace is a very well rounded store for website elements. There are WordPress, joomla, Drupal, E-commerce framework components. They also provide very lucrative deals on Black friday. Mojo Marketplace offers 30% discounts in 2019
MyThemeshop Black Friday Offers
Mythemeshop is a very good option for WordPress themes and plugins. Mythemeshop normally has many deals and offers running. In 2019 they provided $19 price tag for any theme or plugin on the site. Similar mythemeshop deals can be found in our store as well.
Macho Themes Black Friday Offers
Macho Themes are also a very good source of great themes and plugins. They provide mostly WordPress components and they also provide great offers at black friday. Macho Themes offers included 20% discounts on their services on Black Friday 2019.
Radius Themes Black Friday Offers
Radius Theme is a very well put together source for themes, plugins and tools for content management systems. These include WordPress Joomla and Drupal. Radius themes also gives great offers on Black Friday. You can check out their website for offers.
Thrive Themes Black Friday Offers
Thrive Themes is a very well organized offering for themes and plugins and also some special tools for WordPress sites. They give great discounts on Black Friday as well. You can check out their site for great options.
Black Friday VPN Offers
ExpressVPN Black Friday Offers
ExpressVPN is one of the most popular VPN providers in the market right now with a network spreading across 90 countries and 256 bit encryption for better security. They also provide great deals for Black friday. In 2019 they provided 45% discounts on their services. ExpressVPN deals are available in our store as well.
Ivacy VPN Black Friday Offers
Ivacy VPN is a very good option for VPN based protection with great encryption, wide network and great speed. In 2019 Black Friday, Ivacy offers 87% discount with a 3 Year deal for their VPN services. IVacy deals can be found in our store.
NordVPN Black Friday Offers
NordVPN is one of the most popular VPN services as it is advertised heavily. It has great encryption, access to streaming services and coverage of many regions. You can get Black Friday offers form NordVPN. They offered a 75% discount on their services and a 3 year deal art Black Friday 2019.
PureVPN Black Friday Offers
PureVPN is one of the better options for VPN protection. You can stream global content and also get grade A security. They also offer T.V software support like Kodi and Android T.V. They also offer great deals on Black Friday. You can visit their site for more details.
Black Friday is the best time for shoppers and you shouldn't let go of this opportunity. You should follow the proceedings of discounts closely. If you have time constraints and don't have access to brands, you can sign up for our newsletter where you can find the list of great deals.
Never miss out the Balck Friday Offers!