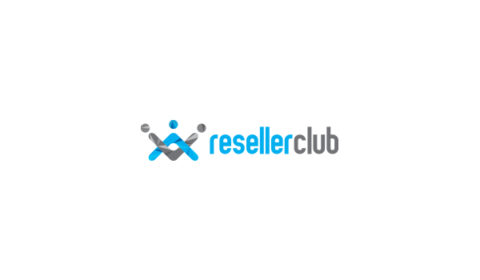 Upto 60% Off on Reseller Hosting
Deal Activated, no coupon code required!
Expires: N/A
Submitted: 3 years ago
Resellerclub hosting offers and features
Resellerclub is the name of a hosting service provider that has amassed and employed lots of features and services in the vain of the new needs of businesses. As the online businesses have grown in size and interest, so has, the very wide array of tools and services that assist online businesses. In this day and age, the infrastructure of the business environment has changed beyond description. Now, new businesses are using this platform to establish themselves. More established firms are adapting and migrating to the online platform to get more engagement.
This can be possible only if you get the proper access to the platform which is a website. If you own a business or work in one or are self-employed in a freelance basis, a website is the main gateway to having a web presence in the first place. In order for you to have a website you need hosting. At one time hosting as a business was left to a handful of global firms that provided such services. But now even local companies are investing to have their own hosting businesses. There are CMS based hosting, Server based VPS hosting and more services that have been added with the new demands. At one time the services which are few and far between have come under one singular umbrella.
Resellerclub uses this advantage to the fullest in order to serve the best possible services. So let's take a look at these features in length and have ourselves a Resellerclub review.
Resellerclub offers
First and foremost, Resellerclub remains a hosting service. But as they have named the service using reseller, there are quite a few resellers offers on the site. Reseller means being a supplier for similar businesses. So Resellerclub sells hosting plans for other hosting or web services Their principal offerings can be divided into
Hosting
WordPress
Cloud
Servers
Domains
Along with these there are also other services.
Resellerclub Hosting Offers
Resellerclub hosting is a hodgepodge of many types of hosting. These include shared, reseller, Drupal, Magento hosting. These offers are quite varied. The shared hosting has with free SSL, unmetered disk space & data transfer, unlimited email accounts. The plans differ in single and multiple domains. Plans start from $2.49/month. The linux based reseller hosting is a very well placed with ample disk space and hardware support across 4 plans. Linux reseller options start from $10.99/month. Along with Linux , there is also Windows shared and reseller hosting offers. The specifications for shared hosting are similar to the linux shared plans and start from $3.49/month.
Resellerclub WordPress hosting offers
WordPress sites are in trend because of their easy to make and easy to operate features. WordPress managed hosting has become popular as well. Reseller club also brings WordPress managed hosting plans. These hosting plans have automated WordPress updates, database support, email accounts and jetpack plugin. The plans differ in the number of websites, visits, hardware cores, RAM size, and storage. There are four plans of Resellerclub WordPress hosting and they start from $2.49/month.
Resellerclub cloud hosting offers
Resellerclub brings very powerful cloud hosting offers. Cloud hosting comes with fully managed specifications and RAM upgrades. The speed is quite fast and there is free migration benefits. There are 3 plans of cloud hosting offers. These plans vary in the number of sites it can host, number of cores, bandwidth and more. But there is free cPanel support, free ssl certificate and other options for cloud hosting. These plans start from $5.49/month.
Reseller Server offers
Resellerclub has both VPS as well as Dedicated servers. The linux VPS server plans vary on Bandwidth, storage, RAM and cores. There are 4 plans in Resellerclub and they start from $7.99/month. There are also plesk based VPS offers which are similar to the Linux VPS and also start from $7.99/month. Linux dedicated servers has intel based hardware inside. These plans have dual and quad core based systems. Each plan has 1 dedicated and 2 free IPs. The RAM and core numbers vary from plan to plan. The plans start from $63/month.
Resellerclub Domain Reseller offers
Resellerclub also has great plans for domain reselling. You can get great top level domain at prices ranging from $2.49. You can also register domain as a user. You can search and get your needed domains. There are Domain offers and domain sales that can help.
Resellerclub coupon codes and offers
Resellerclub provides offers on hosting and other services for their many sales promotions. Reseller promo codes and discount offers are available on Black Friday, Cyber Monday, Christmas and New year sales.