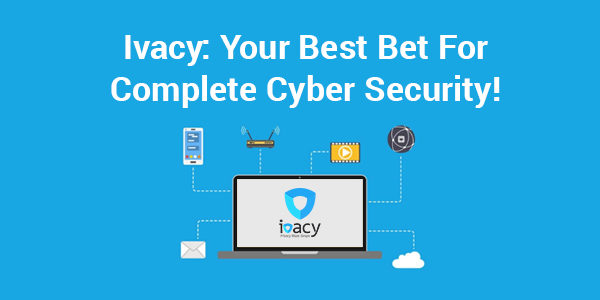 Why we choose Ivacy:
We narrowed down the list of the many VPNs to figure out the best one and looked at a number of sources to arrive at the best choice. This included reputable publishers, review sites, user experiences, rankings and many ratings. Furthermore, we chose the top 10 VPNs and tested all of them against the criteria set by us in the earlier phases.
Here is some of the criteria against which we gauged Ivacy and found it to be the best:
1. 1000+ Servers in 100+ Locations:
Ivacy has a vast network of servers operating all around the world, with many locations based in six continents and covering many cities and regions in the densely populated areas. There are more than 1000 servers located across 100+ locations around the world. This improves your chances of finding the best possible servers for your streaming needs or maximum protection needs, so you can enjoy best performance by selecting the best performing server, without experiencing slow speed.
2. Excellent Security:
If you are not concerned about the security or if you find and select a VPN that does not have the best security features, then what is the point? Therefore, security concerns should hold a paramount importance when you set out to seek protection online. Ivacy has the best possible VPNprotocols with AES 256- bit encryptions which are recommended because of the security flaws and drawbacks of the older PPTP/L2TP protocols. This is a particular area where Ivacy greatly surpasses the other VPNs offering the same service currently, ensuring that your connection with the internet remains impenetrable!
3. Platform Supported:
Ivacy has ensured the maximum availability of its native apps for all of the most popular and widely used platforms such as Windows, Android and Mac which is pretty awesome since you as a user need maximum ease of access across any device that you own or any platform you prefer to use. Unlike, many other VPNs which are not so widely available around the different platforms.
4. Easy to Use:
Ivacy's app settings are pretty straightforward and incredibly easy to use as well as to set up. Its desktop app is simplicity redefined. All you need to do is, go to the app and click on the connect button in the middle and Ivacy swiftly connects you to the fastest possible server it can find, closest in your range. All of Ivacy's apps are easy to set up and can connect with the top most functionality across all available platforms with really interactive designs and detailed settings panels.
This fulfills the needs of those who are not so good at technical matters and don't wish to delve too much deeper into the settings or use the complicated features that require extensive knowledge!
5. Best Customer Support:
Ivacy hosts readily available customer support which also involves tech support on chat without incurring any delays or causing you a wastage of time. All of our issues were resolved as soon as we submitted our query and we also got the answers we were expecting with the chatbots located on the site. Moreover, customers also hold the option of submitting a ticket request if they are concerned with a detailed query. Along with that, there are also some incredibly easy-to-understand and easy-to-locate resources available on the site, ranging from topics such as troubleshooting problems and how to set up on a particular platform. The customer support will try their best to solve any problems you may have encountered during your use of Ivacy VPN!
6. Blazing Fast Speeds:
Ivacy turned out to be the fastest VPN we tested, no matter which region we tested it for. The consistent speeds we gained from Ivacy remain unparalleled and it came up on top for all of the US servers we tested it for, while compared to the other major players in the industry. That's not it. Ivacy also happens to hold the fastest VPN award by BestVPN in 2019 which means it has beaten a lot of the major players in the VPN industry to maintain and uphold the best possible speeds!
7. Best VPN For Netflix:
The online community faces innumerable difficulties when trying to access the various streaming services since their content is blocked due to the notorious geographical restrictions. It has turned into a huge cumbersome exercise for them to find a suitable Netflix VPN. But, Ivacy is one of the few VPNs that keeps adding new servers to circumvent such blockings and remains committed to its promise of unblocking Netflix!
8. Pricing:
We can go so far as to say that, Ivacy is the most economical VPN out there. It charges $9 per month which is well lower what most other VPNs out there are charging. Moreover, Ivacy also has 7 day trial and the 30 money back guarantee which is something you won't find generally speaking when talking from the perspective of other VPNs.
9. ISP Connection Throttling:
Throttling is one of the most common problems faced by internet users, whether you are on a college or school WI-FI or a public WI-FI or even home-based, many standard connections are actively throttled, making the users suffer due to extremely low speeds. Ivacy ensures the complete solution to this problem, by giving a completely throttling free experience with its advanced protocols.
10. Sign Up Process:
Ivacy has a robust and easiest sign up process which is pretty simple for someone looking to save time and effort. Ivacy supports a number of payment methods for instance, Bitcoin, Etherum, BitPay and many more, PaymentWall, AliPay, VISA, Mastercard, American Express, Discover Network, JCB and Diner's Club along with all major cryptocurrencies. You even have the option of paying with a gift card.
However, in any case you must select very wisely since selecting a VPN is a critical decision where you must take many factors into account before going for a particular VPN!