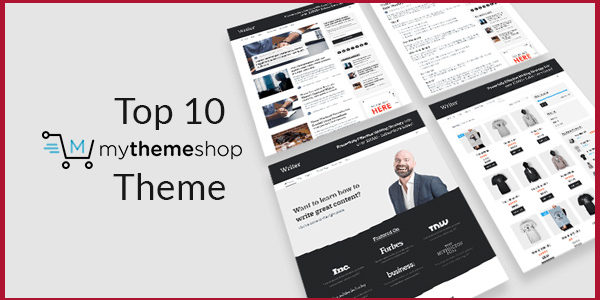 Looking for the best MyThemeShop themes for your blog? Could not find any perfect theme for your WordPress Blog? Don't get stressed. Let's see top 10 MyThemeShop themes for any of your WordPress theme needs for your blog.
Users or visitors first get impressed by the outlook or the theme of the site. An attractive and modern look can make the site eye-catching and memorable for the user.
In this post, we are going to talk about Top 10 MyThemeShop themes from which you can choose the best one for any of your WordPress needs.
Hope this will help you out on your way to develop an attractive and eye-catching website.
SocialNow – Modern WordPress Theme
If your intention is about social media marketing this theme can be the best choice for you. With a intuitive navigation and inbuilt community, tools makes it an ideal choice for social media marketing.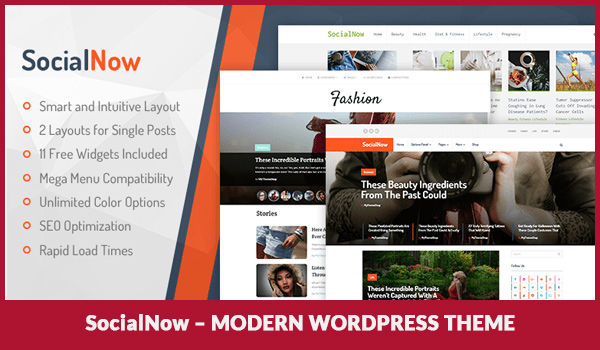 A truly professional look and a ton of features made it an awesome package overall.
Cool – MyThemeShop Themes
Cool is a modern WP theme with an eye-catching design, tons of functionality and customization as well as fully responsive for any device.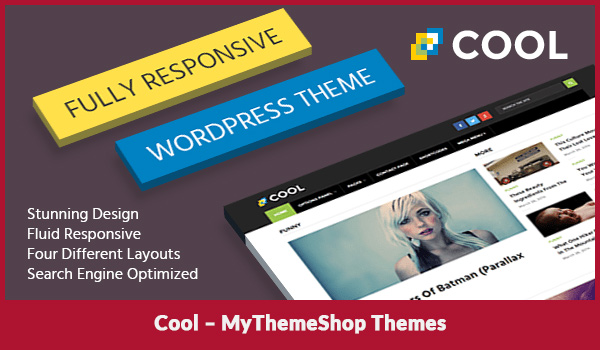 This theme can impress visitors and very much perfect for monetization. The plug and play solution for website creation is a great tool to customize your site as per your need.
Viral – WordPress theme for Social Media Marketers
A stylish and beautifully designed social viral theme that changes the way of how trending or viral sites are created.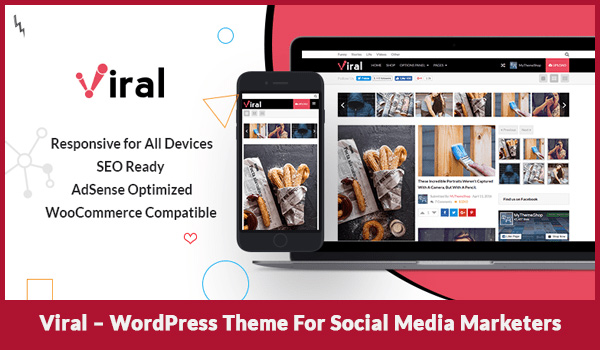 It is suitable for a broad range of trendy sites across multiple niches. Amazing layouts, beautiful carousel, and galleries, eye-soothing typography, tons of customization options made it the perfect choice for creating a viral site.
TruePixel – Premium WordPress Blogging Theme
A fully responsive WordPress theme with widget ready and clean outlook. You can denote it as a perfect mix of elegance and style.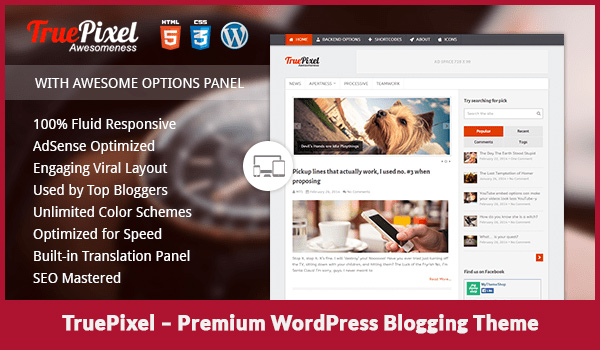 TruePixel is highly customizable for speed and usability and comes with tons of option and unlimited color schemes. TruePixel's fully responsive and eye-catchy elegant look might get to your choice list.
MyBlog – Premium Professional WordPress Blog
A theme for serious bloggers with a beautiful and modern look. The right theme to uplift a blog.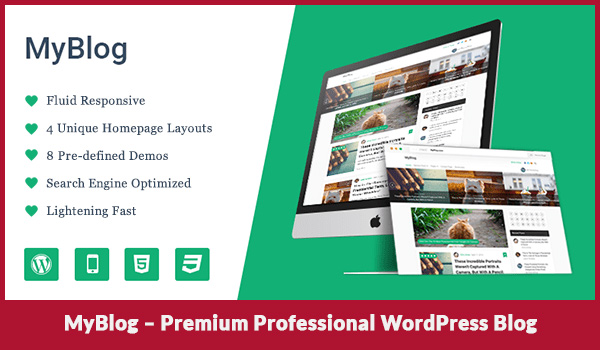 If you want to make sure your blog looks professional with all the feature you need to build a brand image choose MyBlog.
Dividend – Ultimate Magazine WordPress Theme
A fully responsive and multipurpose magazine WordPress theme which is designed with custom post type for deals.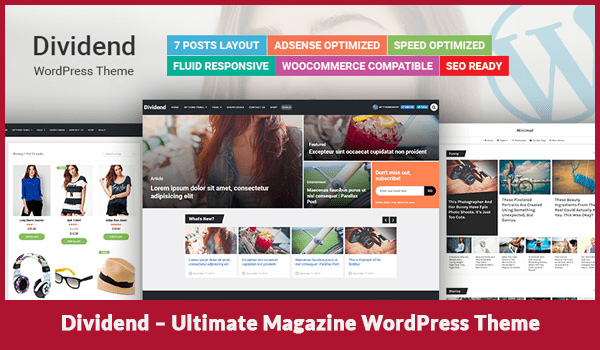 One of the most comprehensive and efficient WordPress themes that come with easy customization. It is suitable for creating blogs, magazines and deals websites.
Clean – Minimal WordPress Blog Theme
Clean is an elegantly designed minimalistic WordPress theme which is built for professionals looking for clutter-free sites. While having a lot of customization options.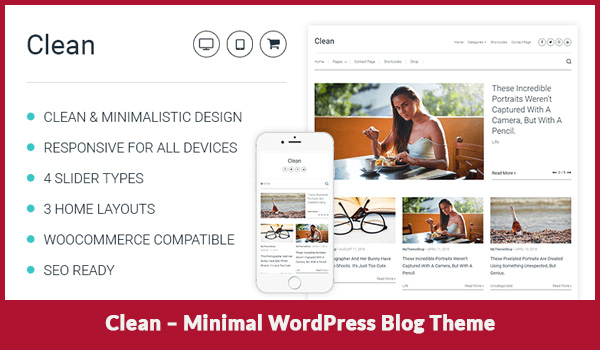 Clean is perfect for blogs and online magazine and can be easily used for literally any niches. Clean is one of the best multipurpose clutter free WordPress theme.
Writer – Professional WordPress Theme for Writers & Freelancers
An impressive WordPress theme with full responsive capabilities for freelancers, writers, authors, and journalists.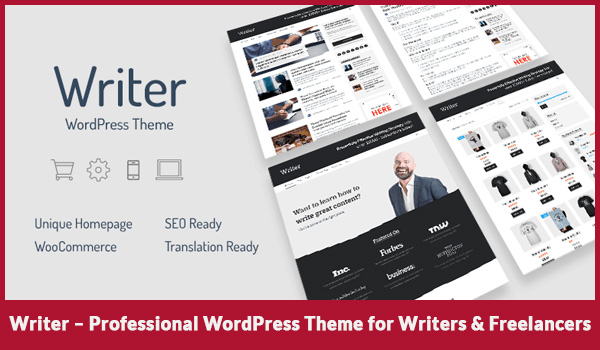 Its clutter free design allows readers to focus on the content. Writer has 3 pre-defined layouts with the 1-click installation. Subtle color schemes and readable fonts makes it suitable for any writing projects.
Sensational – Magazine WordPress Theme
Sensational, an awesome theme to make your blog look stunning. Different color schemes and options let you play with its tons of features to customize it as per your need.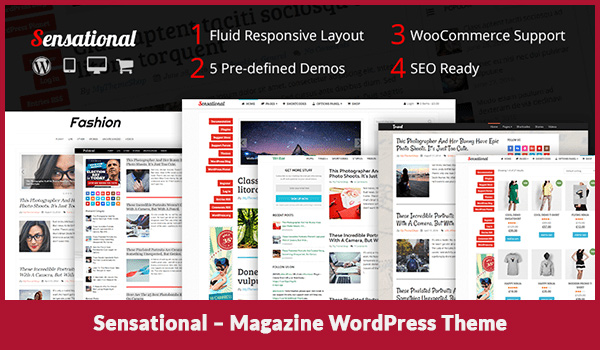 An amazing hovering effects or wing style transition slides, whatever you need, you will find everything in this.
How To – Powerful WordPress Blogging Theme
A professional grade WordPress theme that is perfect for heavy blogging. And makes an amazing experience. All credit goes to its layout, navigation, responsive design and readability optimization.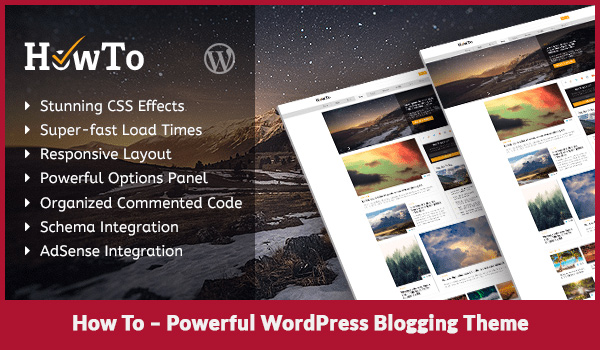 Taking the full advantages of its powerful features can give your site a distinctive look while uplifting your brand image.

These are the top 10 best MyThemeShop themes for your choice. Any of them might fulfill your need. Hope this article may help you out on choosing the right theme for your blog.