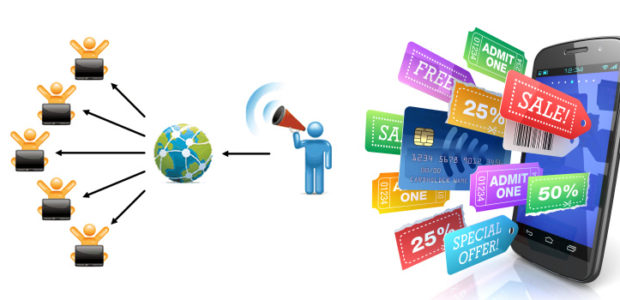 We've seen how to design and prepare an effective coupon. It's not of any use if you don't know how you'll distribute your coupons or how you desired customer group will know about your coupon. So, in this blog we'll see how you'll distribute your coupon.
1. Use Online Portals
There're a lot of ways to distribute your coupons using online portals. There are both paid and free coupon submit portals. You can use them to spread your coupons. In websites like RetailMeNot, Coupons.Com, Offertail.Com, you can easily submit coupons of your business.
2.Email Your Coupons
You can also use the e-mailing process. You can send out offers, coupons and deals to your customers through emails. This allows you to send out more personalized coupons based on your customer previous buying nature. As well as you'll get the advantage of privacy, as your mailed coupon will be hardly available for mass people.
3.Use Social Media to Spread Your Coupon
Social media are nowadays a great way to be acquainted with people. A one of the easiest way to stay updated about current trend and peoples' way of living. You can use social media to spread your coupons and offers. It'll take less time and less effort to do so. Using social media, you'll have the advantages of people sharing your coupons to existing to new customers.
4.Use Newspaper or Magazines
Printed coupons have already been in wide use, firstly launched by the CocaCola in 1887. Though now a days digital coupons are more preferable one. But print coupons still hold 44% shares of the coupon market. Still, today coupons distributed by newspaper or magazines are popular to consumers. A recent study denoted that more than 70% of the consumers still feel comfortable to use and look out for traditional printed coupons.